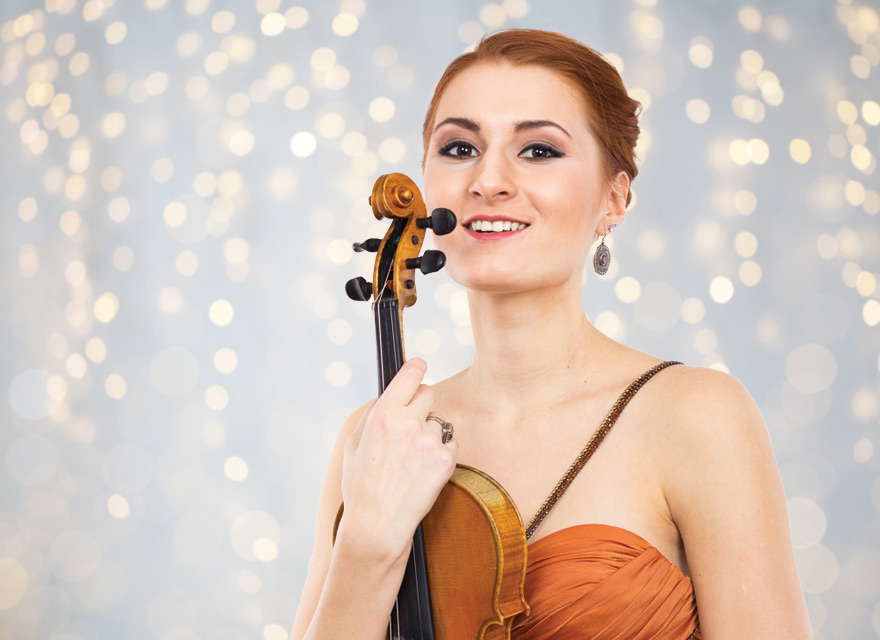 Thank You For A Great Year!
A Message from our Chairperson
I am happy to share with you that 2017 has been a great year for Cecilia Concerts! Our organization has continued its dedication and support to local, national, and international classical music artists by offering 18 superb concerts to our Halifax audiences during the year – in total, more than 75 musicians performed on our stage in 2017!
Our Community Outreach Program, which provides free concert tickets for local children and youth, provided more than 200 complimentary audience seats to underserved individuals and local music students in 2017. This important program fosters music appreciation by making classical music more accessible to young people in our community and strengthens the Cecilia Concerts commitment to enriching lives in our community through the shared experience of extraordinary music.
As Cecilia Concerts heads into its 30th Season in 2018, we have many exciting concerts in the works to celebrate this significant milestone. Cecilia Concerts depends on charitable donations to maintain the high quality of programming our audiences enjoy. Annual support from individual donors has always been essential to our ongoing success. As the year draws to a close, I ask you to please join us in reaching our fundraising goals going into our 30th season by making a year-end tax-deductible donation.
The following are 3 donation options available to you:
You can easily and securely make a one-time or monthly online tax-deductable donation of $50, $100, $250, $500 or any amount you choose to give today. Our donation partner Canada Helps accepts Visa, Visa Debit, MasterCard, and AMEX. 
You can make a donation of securities or mutual funds, which will enable you to take advantage of the added year-end tax benefits associated with these types of contributions.
 
You can call or email our office and let us know that you would like to make a tax-deductable donation using a credit card over the phone. For this option we can accept Visa, MasterCard, and AMEX. Our office phone number is 902-423-0143 and our email address is mail@ceciliaconcerts.ca. Please leave a message with your name and phone number and our Executive Director will return your call within 24-hours prior to year-end.
If you've recently made a donation, we thank you for your generosity! Cecilia Concerts was one of the first to present outstanding non-symphonic classical music in Halifax and we continue to celebrate excellence and diversity through classical music with the help of our donors and partners. Thank you for helping Cecilia Concerts provide top-notch classical music at affordable prices to local audiences, as without your generosity our ability to do this would be greatly limited.
Thank you for your support!

Jules Chamberlain
Chairperson, Cecilia Concerts
Canaidan Charitable Registration Number: 894903012RR0001