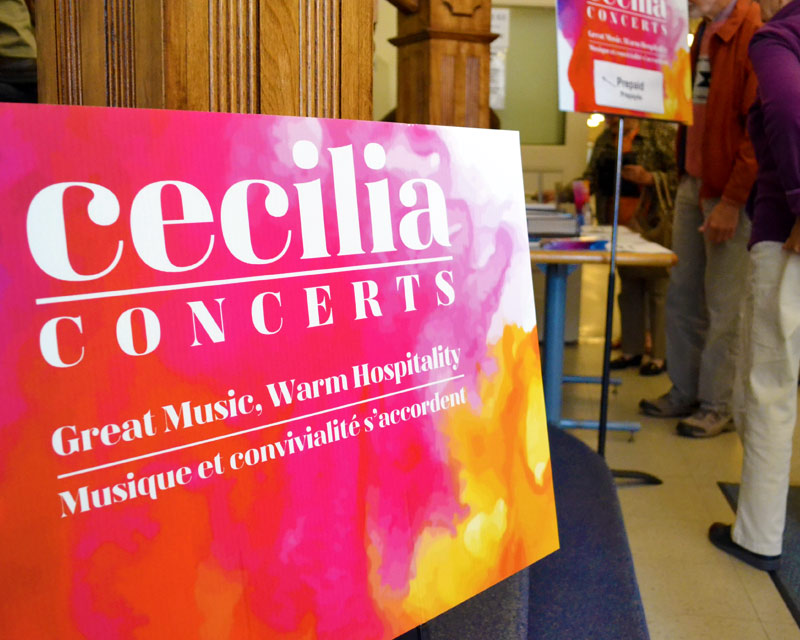 Volunteer with Cecilia Concerts!
Volunteers are an integral part of Cecilia Concerts. We welcome volunteers who bring energy, talent, expertise, and commitment to support our music and our mission. Volunteer tasks can include general office work, event assistance, education program facilitation, fundraising, and sitting on committees.
Our volunteers are a big part of our success, and in return they get the opportunity to hear a lot of amazing music and meet incredible artists! If you'd like to volunteer with Cecilia Concerts, you can call our office at 902-423-0143 or simply fill out the form below and we will be in touch – we look forward to hearing from you!