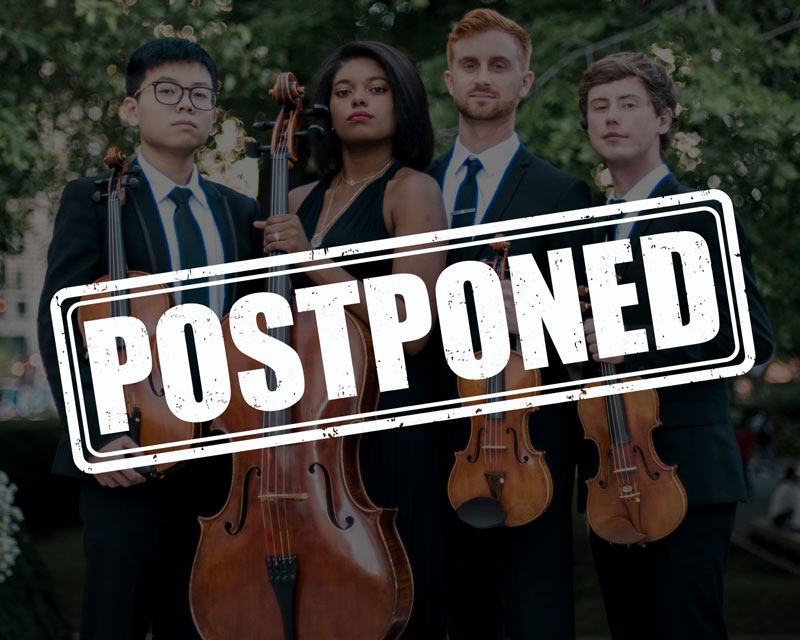 Special Notice: YAS Quartet
Due to unforeseen circumstances beyond our control relating to an immigration policy issue, the YAS Quartet concert scheduled for Sunday, March 26th has been postponed. The concert will be rescheduled for the very near future and a new date will be announced shortly – and we guarantee it will be as wonderful as it would have been this Sunday. As per our Ticketing Policy, previously purchased tickets will be valid for the new date.
We are very sorry for any inconvenience this postponement has caused to our ticket holders, and we thank you for your understanding.
Tickets will remain available for sale until the rescheduled event, and all new tickets holders will be contacted with the rescheduled date and time information.
About Cecilia Concerts
Great Music
Cecilia Concerts presents local, national and international classical music in a series of concerts throughout the year in Halifax, Nova Scotia. For more than a quarter century, we have been presenting the best in classical music experiences for Halifax audiences in a welcoming atmosphere and at an accessible ticket price.
Warm Hospitality
We see concerts as a social experience; that is why we offer an opportunity to meet the artists, who are both symphony players and independent musicians, and other concert-goes at post-concert receptions.
For more information about Cecilia Concerts, our artists in residence or upcoming events please contact us. To learn about becoming a sponsor or partner, or for information on advertising in our 2016-2017 program guide, please see our Sponsorship & Advertising page.