Hear Jennifer provide a refreshing afternoon of evenings on Sunday, January 21st at 2pm, as she performs works from the two centuries of nocturnes featured on her first solo album "O Mistress Moon" within the Lilian… Read More

O Mistress Moon – Jennifer King, Piano
SUNDAY, JANUARY 21 2018 – 2PM  |  dimanche 21 janvier 2018 – 14h
Jennifer King, piano
Popular Halifax pianist Jennifer King provides a refreshing afternoon of evenings, with two centuries of Nocturnes featured on her new album "O Mistress Moon".
Jennifer King, pianiste bien connue à Halifax, offrira un après-midi des plus rafraîchissants qui reprendra deux siècles de Nocturnes de son nouveau CD intitulé « O Mistress Moon ».
BUY TICKETS
BUY A TICKET PACKAGE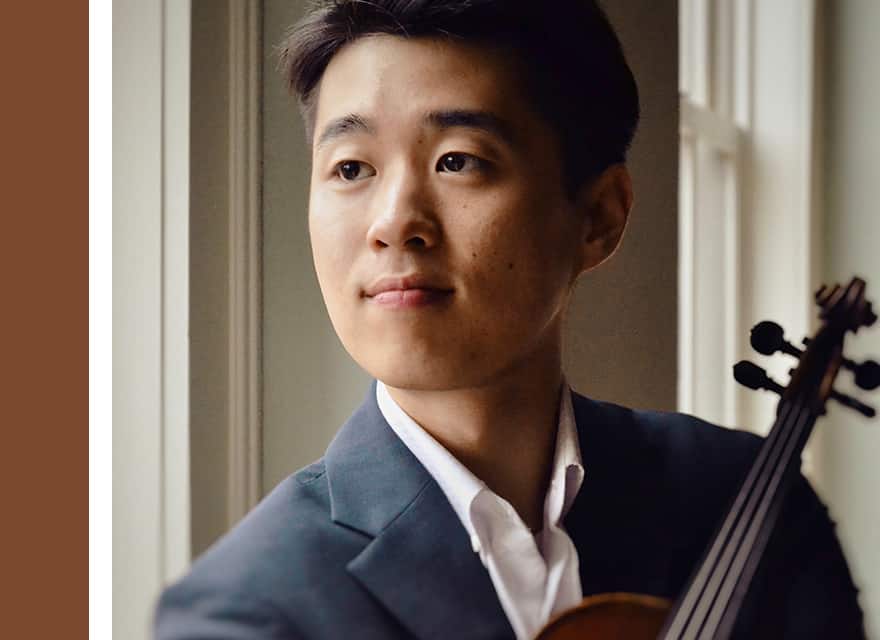 Heemin Choi Recital
SUNDAY, FEBRUARY 4 2018 – 7PM  |  dimanche 4 février 2018 – 19h
Heemin Choi, violin
Multi-award-winning violinist Heemin Choi has performed extensively and is currently on a full music scholarship in the state of Texas. He brings a bit of southern warmth to Halifax with this mid-winter recital performing works by Ysaÿe, Prokofiev, Bach, Kreisler and more. 
Récipiendaire de nombreux prix, le jeune violoniste s'est déjà produit sur de nombreuses scènes dont notamment celle de l'orchestre symphonique de la Nouvelle-Écosse. Il poursuit présentement des études de musique au Texas et nous apportera un peu de chaleur du sud au beau milieu de ce récital hivernal.
BUY TICKETS
BUY A TICKET PACKAGE
Faune & Naïades – Palladium Duo
SUNDAY, FEBRUARY 18 2018 – 2PM  |  dimanche 18 février 2018 – 14h
Ariane Brisson, flute; Olivier Hébert-Bouchard, piano
Dive into a legendary world where mythical figures from Antiquity are brought to life through the music of Debussy, Bartok and Vivier.
Plongez dans l'univers fascinant des personnages mythiques de l'Antiquité et de la littérature à travers la musique de Debussy, Vivier et Bartók.
BUY TICKETS
BUY A TICKET PACKAGE
Ladom Ensemble
SATURDAY, MARCH 10 2018 – 7PM  |  samedi 10 mars 2018 – 19h
Michael Bridge, accordion; Adam Campbell, percussions; Pouya Hamidi, piano; Beth Silver, cello
Critics call them "elegant and contemplative," and "rocking and fiery". A Maritimer, a Quebecker, a prairie boy and an Irani-Canadian provide a joyous and authentically Canadian musical fusion.
« La musique rassemble les peuples » : venant des quatre coins du Canada, cette formation inusitée - regroupant piano, violoncelle, accordéon et percussions - interprète à sa façon arrangements et compositions originales. Fraîchement étonnant !
BUY TICKETS
BUY A TICKET PACKAGE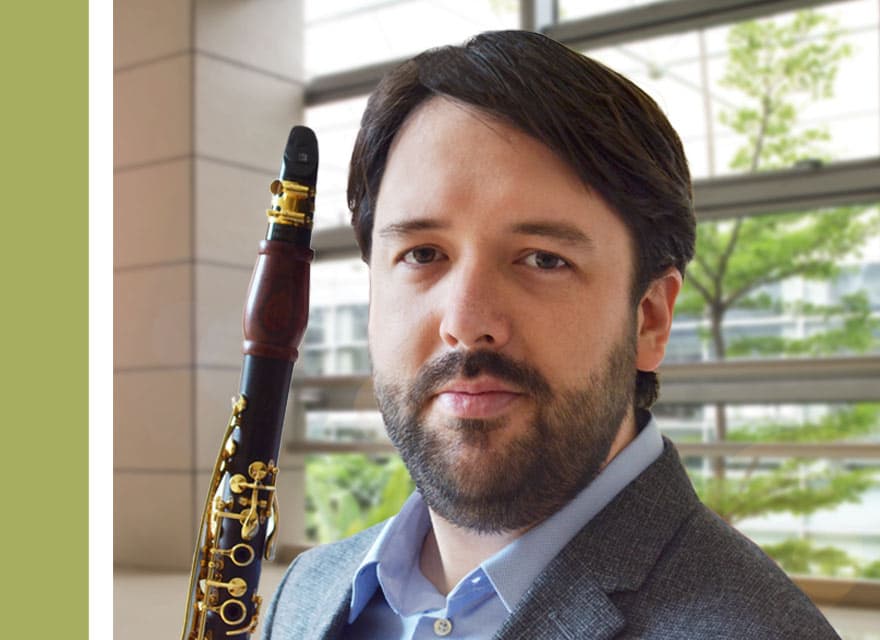 A Celebration of Spring – Dominic Desautels
SATURDAY, MARCH 24 2018 – 7PM  |  samedi 24 mars 2018 – 19h
Dominic Desautels, clarinet; Pascale Beaudin, soprano; and Walter Delahunt, piano
Our 2017/18 Musician-In-Residence clarinetist Dominic Desautels is joined by acclaimed Acadian soprano Pascale Beaudin and pianist Walter Delahunt for a celebration of spring featuring works by Schubert, Mozart and Schumann.
C'est aux côtés de la soprano acadienne Pascale Beaudin et du pianiste néo-écossais Walter Delahunt que Dominic Desautels célèbrera le printemps avec des œuvres de Schubert dont Le Pâtre sur le rocher, ainsi que des œuvres de Mozart et de Schumann.
BUY TICKETS
BUY A TICKET PACKAGE
Inuk Soprano Deantha Edmunds
MARCH 2018 – DATE TBA
Artist's Talk with Inuk Soprano Deantha Edmunds
Deantha Edmunds, soprano
Deantha Edmunds shares stories of her background, the history of sacred classical music in Nunatsiavut, along with her influences and inspirations. This event takes place on the third floor within the First Nations Circle. FREE EVENT
MARCH 2018 – DATE TBA
Inuktitut Arias for All Seasons
Deantha Edmunds, soprano; Tara Scott, piano;  Jack Chen, flute; and Reuben Bauer, trombone
Deantha Edmunds performs a solstice-inspired afternoon concert featuring works from her award-winning album Pillorikput Inuit: Inuktitut Arias for All Seasons. FREE EVENT
La soprano inuite Deantha Edmunds offrira deux concerts gratuits inspirés par les solstices et reprenant des morceaux de son album Pillorikput Inuit: Inuktitut Arias for All Seasons. 
MARCH 2018 – DATE TBA
Finding Herself: Harmonies for Her
Deantha Edmunds, soprano
Deantha Edmunds is proud to present a collection of original poems and songs with a lost and found theme. These works are meant to honour and bring about awareness to Missing and Murdered Indigenous Women and Girls. These works also include personal elements of embracing one's Indigenous identity. FREE EVENT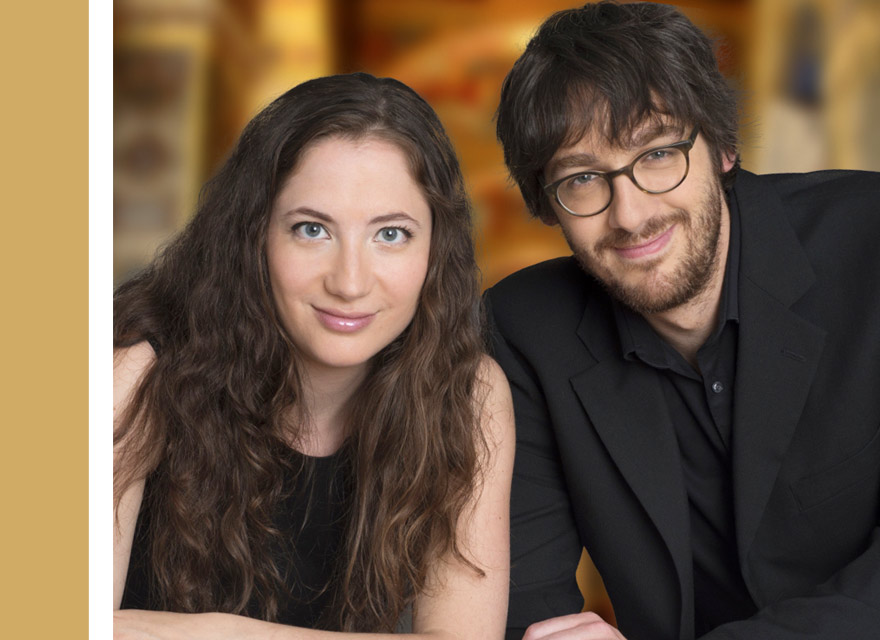 Red Piano – Amièle-Larivière Duo
SUNDAY, APRIL 8 2018 – 7PM  |  dimanche 8 avril 2018 – 19h
Jeanne Amièle, piano; Simon Larivière, piano
Come visit one of the world's richest musical eras, Tsarist Russia, where Tchaikovsky, Rachmaninoff and their peers created enduringly popular evocative masterpieces.
Véritable orchestre à 4 mains mettant en musique l'Histoire chevaleresque de la grande Russie des tsars, ce duo vous fera voyager à travers les œuvres infiniment évocatrices, entre autres, de Tchaïkovski et Rachmaninov, et les histoires éternelles du folklore russe.
BUY TICKETS
BUY A TICKET PACKAGE
Jane Archibald Recital
SPECIAL PRESENTATION  |  Présentation spéciale
SUNDAY, APRIL 29 2018 – 7PM  |  dimanche 29 avril 2018 – 19h
Jane Archibald, coloratura soprano; and Liz Upchurch, pianist
Jane Archibald has generated excitement across Europe and North America, debuting many coloratura roles which she continues to perform. Renowned for her extraordinary technical abilities, Jane won the JUNO Award for Classical Album of the Year for her debut solo album. Jane is joined by esteemed pianist Liz Upchurch.
Concert Patron: Shelia K. Piercey
Jane Archibald a généré beaucoup d'enthousiasme en Europe et en Amérique-du-Nord lors de ses débuts et ses interprétations de nombreux rôles coloratures, toujours présents dans son répertoire. Réputée pour sa technique extraordinaire, Jane a remporté un prix JUNO pour l'album classique de l'année. Elle sera accompagnée par la pianiste Liz Upchurch.
BUY TICKETS
Cheng² Duo
SPECIAL PRESENTATION  |  Présentation spéciale
SUNDAY, MAY 13 2018 – 4PM  |  dimanche 13 mai 2018 – 16h
Bryan Cheng, cello; Silvie Cheng, piano
Named one of CBC Music's 30 Hot Canadian Classical Musicians Under 30, this brother-and-sister duo have been making music together for years. Celebrated by audiences and critics alike for their artistic excellence, generous spirit, and compelling vibrancy, pianist Silvie Cheng and cellist Bryan Cheng will perform in Halifax as a jumping-off point for their World Tour, premiering work from a new album featuring a collection of Spanish works for cello and piano recorded in Berlin late last year.
BUY TICKETS