Ô-Celli
SUNDAY, OCTOBER 29  2017 – 2PM  |  dimanche 29 octobre 2017 – 14h
Belgian Cello Octet
What sounds better than a cello? Eight cellos! Catch this magical Belgian ensemble as they tour through a wide musical territory ranging from Tchaikovsky to Strauss, from Piazzolla to Nino Rota. When played together with others, the beauties of this instrument add up, giving a unique, full and exceptional sound. This concert opens with students from the Scotia Suzuki School of Music performing Antonio Vivaldi's Concerto in A minor, Op 3, No. 6, 1st Movt arranged by T. Nachéz.
Qu'y a t-il de plus beau qu'un violoncelle? Huit violoncelles! Cet instrument, le plus proche de la voix humaine, est probablement un des seuls qui supporte d'être multiplié, confronté à lui-même; mieux, les qualités s'additionnent, forment un son unique et plein, permettant toutes les fantaisies de répertoire, de Tchaïkovski à Strauss, en passant par Piazzolla et Nino Rota.
BUY TICKETS
BUY A TICKET PACKAGE
Giants of the Piano – Jane Coop
SUNDAY, NOVEMBER 12 2017 – 2PM  |  dimanche 12 novembre 2017 – 14h
Jane Coop, piano
With multiple Juno nominations and an Order of Canada, Jane Coop is one of Canada's giants of the piano. Don't miss her concert of masterpieces by Beethoven and Rachmaninoff.
Avec trois nominations aux prix Juno et l'Ordre du Canada, Jane Coop fait partie des géants du piano au Canada. Ne manquez pas son concert reprenant des chefs-d'œuvre de Beethoven et de Rachmaninov.
BUY TICKETS
BUY A TICKET PACKAGE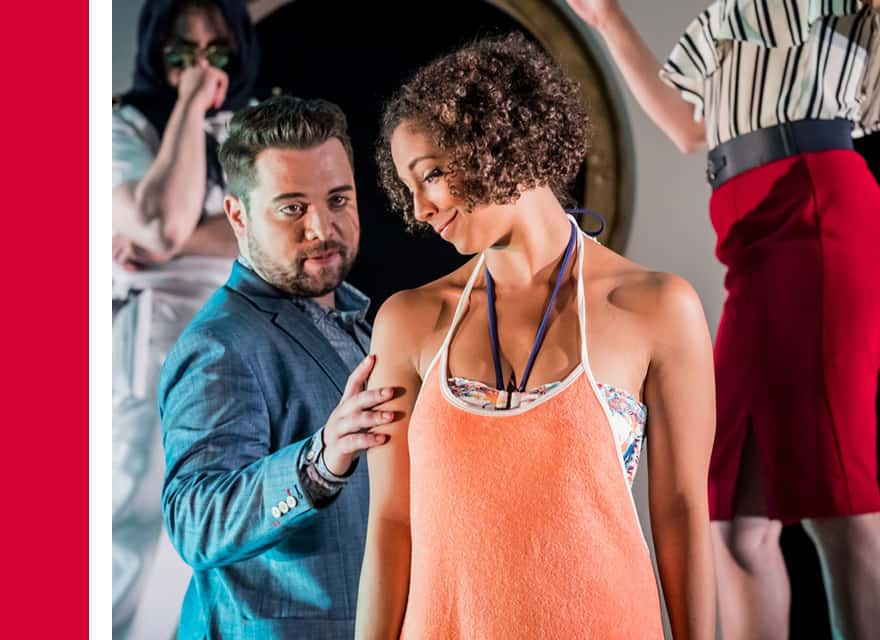 Mozart & da Ponte's Don Giovanni
SUNDAY, NOVEMBER 19 2017 – 7PM  |  dimanche 19 novembre 2017 – 19h
Performances by Jeunesse Musicales
Mozart's timeless opera tells the tragic-comic story of the notorious rake Don Juan, featuring Canada's finest young vocal talents and one of Quebec's finest young directors, Oriol Tomas.
L'intemporel Don Giovanni de Mozart est l'un des opéras majeurs de l'art lyrique, grâce à son mélange parfaitement équilibré d'effets comiques et tragiques. Présenté avec une mise en scène d'Oriol Tomas, la production regroupera les meilleurs jeunes chanteurs canadiens du moment.
BUY TICKETS
BUY A TICKET PACKAGE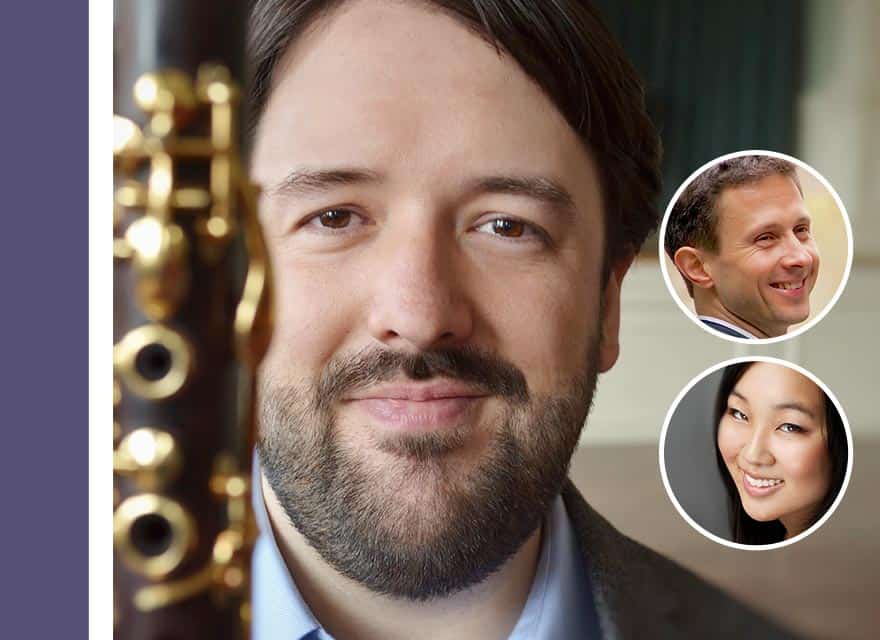 The Parcival Project
SATURDAY, NOVEMBER 25 2017 – 7PM  |  samedi 25 novembre 2017 – 19h
Dominic Desautels, clarinet; Emmanuel Vukovich, violin; Tina Chong, piano
Our 2017/18 Musician-In-Residence Dominic Desautels leads members of his internationally recognized chamber music ensemble in music at times rousing and at times tender. Stravinsky, Khatchaturian, Srul Irving Glick, and the world premiere of a John Plant Sonata.
Musicien en résidence Dominic Desautels et l'ensemble Parcival Project: mène les membres de l'ensemble de musique de chambre autour de Stravinsky, Khatchatourian, Srul Irving Glick, et de la première mondiale d'une sonate de John Plant.
BUY TICKETS
BUY A TICKET PACKAGE
Deantha Edmunds – Inuktitut Arias for All Seasons
SPECIAL PRESENTATION |  Présentation spéciale
SATURDAY, DECEMBER 16 2017 – 2PM + SUNDAY, DECEMBER 17 2017 – 2PM
samedi 16 décembre 2017 – 14h + dimanche 17 décembre 2017 – 14h
Deantha Edmunds, soprano; Tara Scott, piano
Inuk soprano Deantha Edmunds performs two free solstice-inspired afternoon concerts featuring works from her award-winning album Pillorikput Inuit: Inuktitut Arias for All Seasons.
La soprano inuite Deantha Edmunds offrira deux concerts gratuits inspirés par les solstices et reprenant des morceaux de son album Pillorikput Inuit: Inuktitut Arias for All Seasons. 
FREE CONCERTS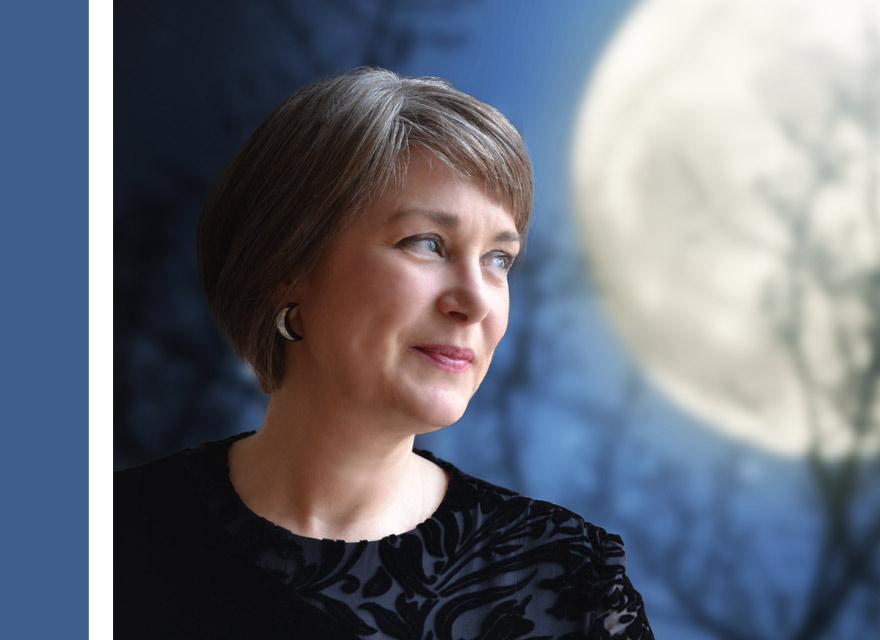 O Mistress Moon – Jennifer King, Piano
SUNDAY, JANUARY 21 2018 – 2PM  |  dimanche 21 janvier 2018 – 14h
Jennifer King, piano
Popular Halifax pianist Jennifer King provides a refreshing afternoon of evenings, with two centuries of Nocturnes featured on her new album "O Mistress Moon".
Jennifer King, pianiste bien connue à Halifax, offrira un après-midi des plus rafraîchissants qui reprendra deux siècles de Nocturnes de son nouveau CD intitulé « O Mistress Moon ».
BUY TICKETS
BUY A TICKET PACKAGE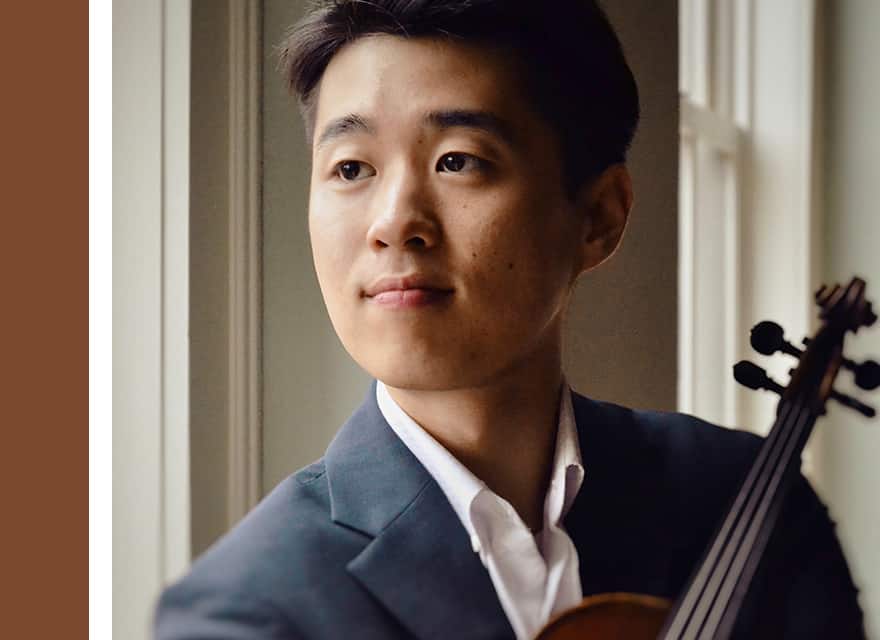 Heemin Choi Recital
SUNDAY, FEBRUARY 4 2018 – 2PM  |  dimanche 4 février 2018 – 14h
Heemin Choi, violin
Multi-award-winning violinist Heemin Choi has performed extensively and has appeared as soloist with Symphony Nova Scotia. Currently on a full music scholarship in Texas, he brings a bit of southern warmth to this mid-winter recital.
Récipiendaire de nombreux prix, le jeune violoniste s'est déjà produit sur de nombreuses scènes dont notamment celle de l'orchestre symphonique de la Nouvelle-Écosse. Il poursuit présentement des études de musique au Texas et nous apportera un peu de chaleur du sud au beau milieu de ce récital hivernal.
BUY TICKETS
BUY A TICKET PACKAGE
Faune & Naïades – Palladium Duo
SUNDAY, FEBRUARY 18 2018 – 2PM  |  dimanche 18 février 2018 – 14h
Ariane Brisson, flute; Olivier Hébert-Bouchard, piano
Dive into a legendary world where mythical figures from Antiquity are brought to life through the music of Debussy, Bartok and Vivier.
Plongez dans l'univers fascinant des personnages mythiques de l'Antiquité et de la littérature à travers la musique de Debussy, Vivier et Bartók.
BUY TICKETS
BUY A TICKET PACKAGE
Ladom Ensemble
SATURDAY, MARCH 10 2018 – 7PM  |  samedi 10 mars 2018 – 19h
Michael Bridge, accordion; Adam Campbell, percussions; Pouya Hamidi, piano; Marie-Cristine P. St-Jacques, cello
Critics call them "elegant and contemplative," and "rocking and fiery". A Maritimer, a Quebecker, a prairie boy and an Irani-Canadian provide a joyous and authentically Canadian musical fusion.
« La musique rassemble les peuples » : venant des quatre coins du Canada, cette formation inusitée - regroupant piano, violoncelle, accordéon et percussions - interprète à sa façon arrangements et compositions originales. Fraîchement étonnant !
BUY TICKETS
BUY A TICKET PACKAGE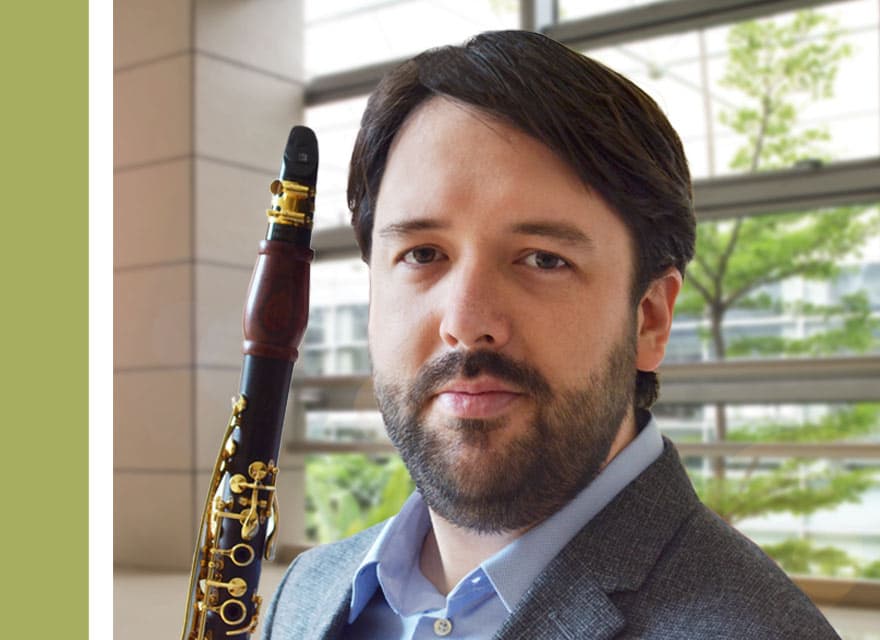 A Celebration of Spring – Dominic Desautels
SATURDAY, MARCH 24 2018 – 7PM  |  samedi 24 mars 2018 – 19h
Dominic Desautels, clarinet; Pascale Beaudin, soprano; and Walter Delahunt, piano
Our 2017/18 Musician-In-Residence clarinetist Dominic Desautels is joined by acclaimed Acadian soprano Pascale Beaudin and pianist Walter Delahunt for a celebration of spring featuring works by Schubert, Mozart and Schumann.
C'est aux côtés de la soprano acadienne Pascale Beaudin et du pianiste néo-écossais Walter Delahunt que Dominic Desautels célèbrera le printemps avec des œuvres de Schubert dont Le Pâtre sur le rocher, ainsi que des œuvres de Mozart et de Schumann.
BUY TICKETS
BUY A TICKET PACKAGE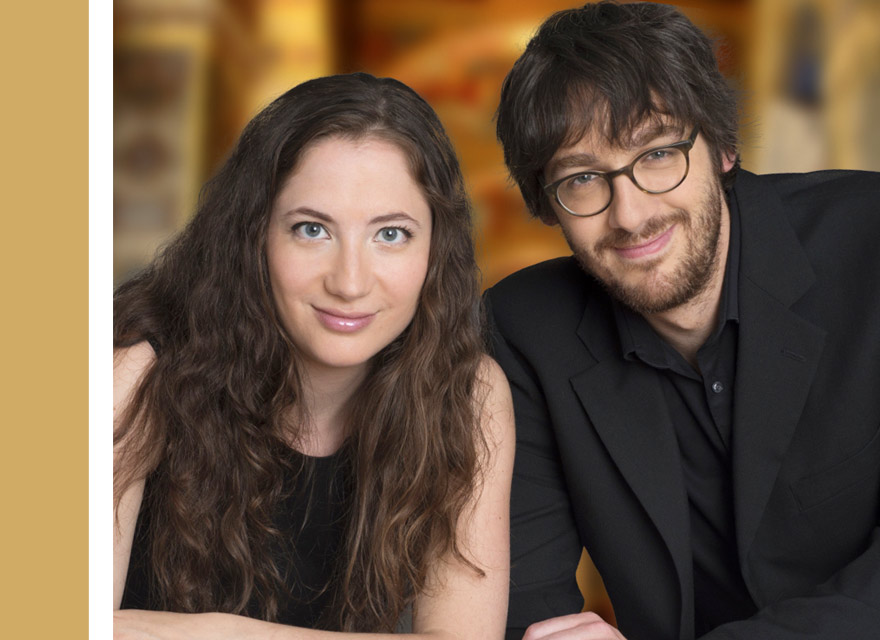 Red Piano – Amièle-Larivière Duo
SUNDAY, APRIL 8 2018 – 2PM  |  dimanche 8 avril 2018 – 14h
Jeanne Amièle, piano; Simon Larivière, piano
Come visit one of the world's richest musical eras, Tsarist Russia, where Tchaikovsky, Rachmaninoff and their peers created enduringly popular evocative masterpieces.
Véritable orchestre à 4 mains mettant en musique l'Histoire chevaleresque de la grande Russie des tsars, ce duo vous fera voyager à travers les œuvres infiniment évocatrices, entre autres, de Tchaïkovski et Rachmaninov, et les histoires éternelles du folklore russe.
BUY TICKETS
BUY A TICKET PACKAGE
Jane Archibald Recital
SPECIAL PRESENTATION  |  Présentation spéciale
SUNDAY, APRIL 29 2018 – 7PM  |  dimanche 29 avril 2018 – 19h
Jane Archibald, coloratura soprano; and Liz Upchurch, pianist
Jane Archibald has generated excitement across Europe and North America, debuting many coloratura roles which she continues to perform. Renowned for her extraordinary technical abilities, Jane won the JUNO Award for Classical Album of the Year for her debut solo album. Jane is joined by esteemed pianist Liz Upchurch.
Jane Archibald a généré beaucoup d'enthousiasme en Europe et en Amérique-du-Nord lors de ses débuts et ses interprétations de nombreux rôles coloratures, toujours présents dans son répertoire. Réputée pour sa technique extraordinaire, Jane a remporté un prix JUNO pour l'album classique de l'année. Elle sera accompagnée par la pianiste Liz Upchurch.
BUY TICKETS
Aeroplan Miles Donations
Cecilia Concerts is a member of the Aeroplan Beyond Miles Donation Program. Aeroplan Miles donated will be utilized for artist travel and accommodations. To make a donation of Aeroplan Miles please click below and complete the steps to facilitate your secure donation via Aeroplan's website. Thank you for your donation!
DONATE NOW